Our Ongar Festival 2020 will once again feature the game of Petanque, and we are delighted to have our main Sponsors – John Sear Estate Agents – supporting us for the 3rd successive year.

Already over 40 players from the top Petanque Clubs in the Eastern Counties, have signed up to enter the John Sear Petanque Pairs Challenge Cup 2020, including our own Ongar Players, and we expect still more. We look forward to welcoming these experienced players back to Ongar – and it will be a great opportunity for all our visitors to watch the 32 teams in action. We will be right in the hub of all the festivities, with 12 pistes for the players in the Library Car Park, at the centre of the High Street, surrounded by market stalls, a food court, and entertainment.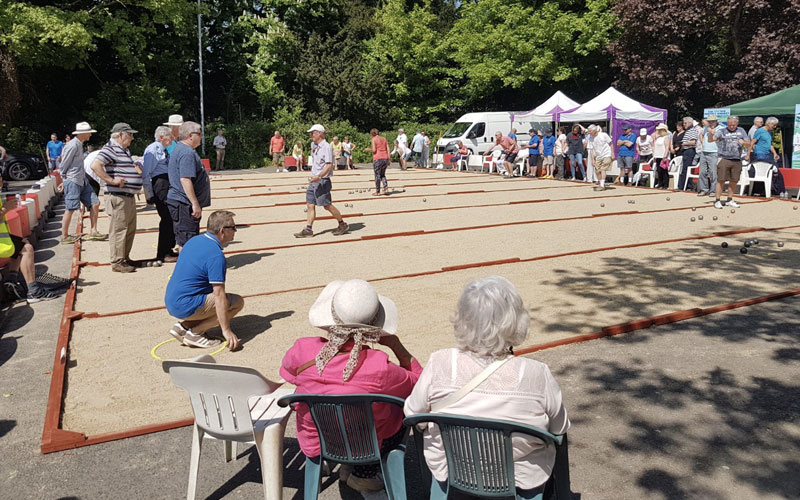 In the afternoon we will pause the competition to join the VE Day National Toast to our Veterans, remembering all those who gave so much to our Country, and we will celebrate together the 75th Anniversary of our Victory in Europe. The Competition Finals will follow this, plus there will be a chance for all ages and abilities to try their hand at the game, under the guidance of some of our local players. Come along and join the fun right next to the Library, opposite the Budworth Hall.
If you would like to enter the Competition you may download an Entry Form here – or please contact Carolyn Innocent at ongartownfestival@gmail.com for more information. Text: 07711479724