At the Ongar Sports Club in Love Lane we are very excited about being involved in the Ongar Town Festival. This a great opportunity to revive and unite our community again.

At the Love Lane sports fields there will be fun and entertainment for all the family throughout the day. We look forward to welcoming you all on the day. Come along and join in with our activities.
Entertainment area – play centre, giant slide, bouncy castles, shooting stalls, a number of kiddies rides and much more.

Food & Drink Courts
Throughout the day you will be able to tantalise your tastebuds by choosing from a wide range of food and drinks stalls that will cater for all tastes. Just the delicious treats you'll need to keep your energy up for the Festival – Burgers, sausages and chip from Lyn's Café, Love Paella, FishmyChips, Hill Billy BBQ Smokehouse, East Coast Pizza, Ice cream from Andy Whippy, selection of gorgeous cakes from the Coffee Post, Carnival Time candyfloss, popcorn & sweets, Artisan breads and pastries from McCarthys, lovely range of coffees from Hasta Barista, Prosecco, Pimms & cocktails from Bettysbubbles and last but not least a range of gins from English Spirit Distillery. We haven't forgotten our 4 legged friends that will be coming along as there will be treats and snacks from Bertie's Biscuits.
Arts & Crafts Stalls
A lovely selection of stalls offering great gift ideas for all occasions – Face painting by Michelle; Beattiful Designs, Lovely Creations by Lulu; Handbags from El Belle; Head bands by Tasmina; Handmade hair bows by Tori & Mimi; candles & home fragrances from That Smells Nice; Pure Sense Holistics offering aromatherapy products; Artisan gifts and crafts from Gewniems; handmade leather goods and accessories from McMusk Hides. Faraway art showcasing their work through use of paint (acrylic and oil) and printing (lino, etching and screen printing; wooden signs and gifts from Woodstock Crafts and garden ornaments by the Logmen. For those book lovers the Book Outlet will also have a stall. There will also be an opportunity for you to taste and buy a range of gorgeous sauces and marinades from The Kebab Club.
Live Entertainment
This year we have a stage which is being sponsored by Balgores Property Group and a donation from an Ongar Resident. This gives us the opportunity to showcase all the local musical, theatrical & dance talent. There will be performances from: Dance Expression Studio, Straight Up Dance, Leanne Singer for all Occasions; Academy Arts; the Ongar Singers; Chris Talbot Swing Set and bands Remark & Scraping the Barrel.
Sporting Activities
The Ongar Sports Club are also delighted that the local professional boxer William Webber will be returning to the festival again this year. Not only will you get a chance to chat with him at his stall, but there will be an opportunity for you to see him in action in his practice boxing ring. We'll be arranging a rounders competition where teams can compete for a prize. Ongar Squash Club will be offering a chance to try out Squash and challenge our resident coach to 'BEAT THE COACH'. Also we'll have football darts which will challenge your inner striker and skills but in a fun way…….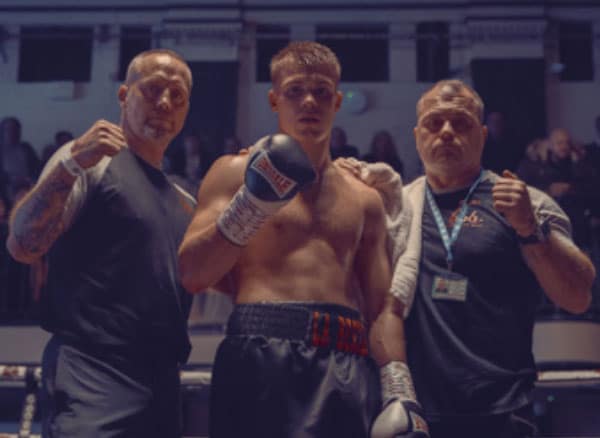 We will publish any additions on the festival here and on Facebook as soon as they are confirmed but for anyone interested in having a stall at the Ongar Sports Club or getting involved with the musical entertainment please contact Cath Honeywell on 07850 969389 or cath.honeywell@gmail.com
We are delighted to report we have already secured a sponsor by Balgores Hayes.
Ongar Sports Club – Love Lane
Hill Billys BBQ Smokehouse