The Parish of High Ongar is planning a street party for the Ongar Town Festival, a free, drop in, kind of street party with tables set along the High Street outside Porterhouse WBK and Kidz Cafe. So what would have been served at a typical VE Day street party and what was it really like trying to live off wartime rations?

By Katherine Garner, Mustard Seed
Rationing began on 8th January 1940 when bacon, butter and sugar were rationed. By 1942 many other foodstuffs, including meat, milk, cheese, eggs and cooking fat were also 'on the ration'. A typical weekly food ration for an adult would be:
Other meat value of 1/- 2d (equivalent to 2 chops)
Preserves 1lb every 2 months
Eggs 1 fresh egg (plus dried egg)
Sweets 12oz every 4 weeks
VE DAY 1945: So because of rationing a typical VE day Street Party may have been a fairly frugal affair. Cakes would probably have been low in sugar and eggless; pies – like the famous Lord Woolton vegetable pie – would probably have been meatless; and with white bread flour banned and commercial bakeries only allowed to produce bread with the national flour – which was given the name of wheatmeal – sandwiches would probably have been made from the National Wheatmeal Loaf. Which got me thinking!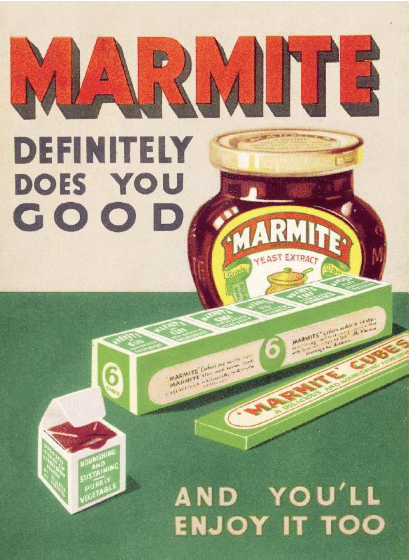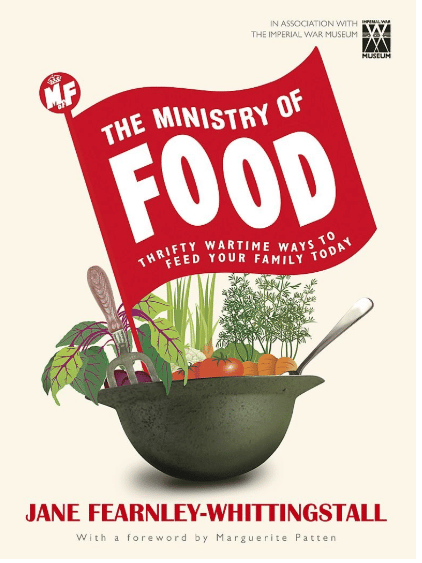 What if we serve the National Wheatmeal Loaf with a variety of wartime spreads? I've found wartime recipes for a fish paste, for a carrot spread, and of course there was marmite and jam. But what if the wartime bread was inedible? Tough or brick like? Or coarse and dry as rumoured? No one would want to stop at our party tables to sample! So armed with an original recipe from Jane Fearnley-Whittingstall's book, The Ministry of Food: Thrifty Wartime Ways to Feed Your Family Today, I set about making some loaves.
Now it has to be said that modern wholemeal flour is nicer than the national flour of the war which was unbleached flour extracted from hulled wheat grain (85%). The flour had the starchy endosperm, wheat germ, and bran, and was somewhat grey in colour! Luckily it's no longer available so my loaves will have to be nearly authentic!
Here's the recipe as it appears in the book: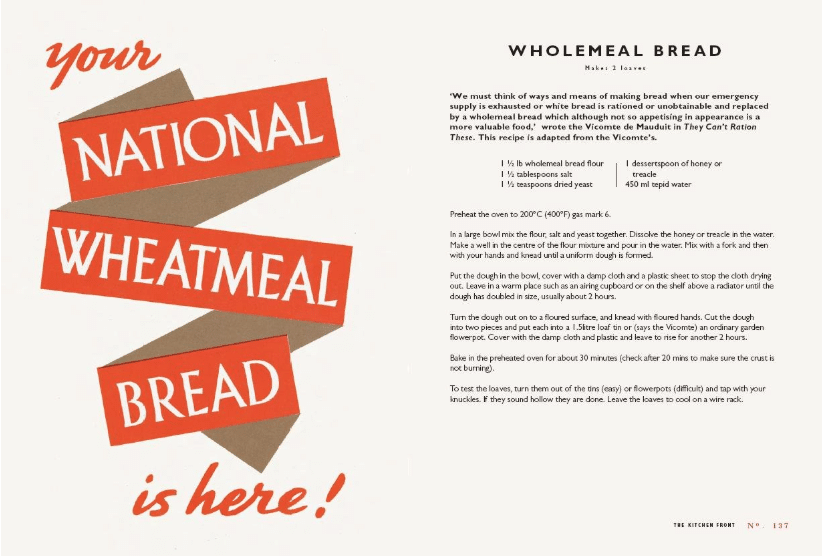 It's a fairly simple loaf – all wholemeal flour so quite dense, and firm to knead, but otherwise straightforward.
Here's my progress in pictures…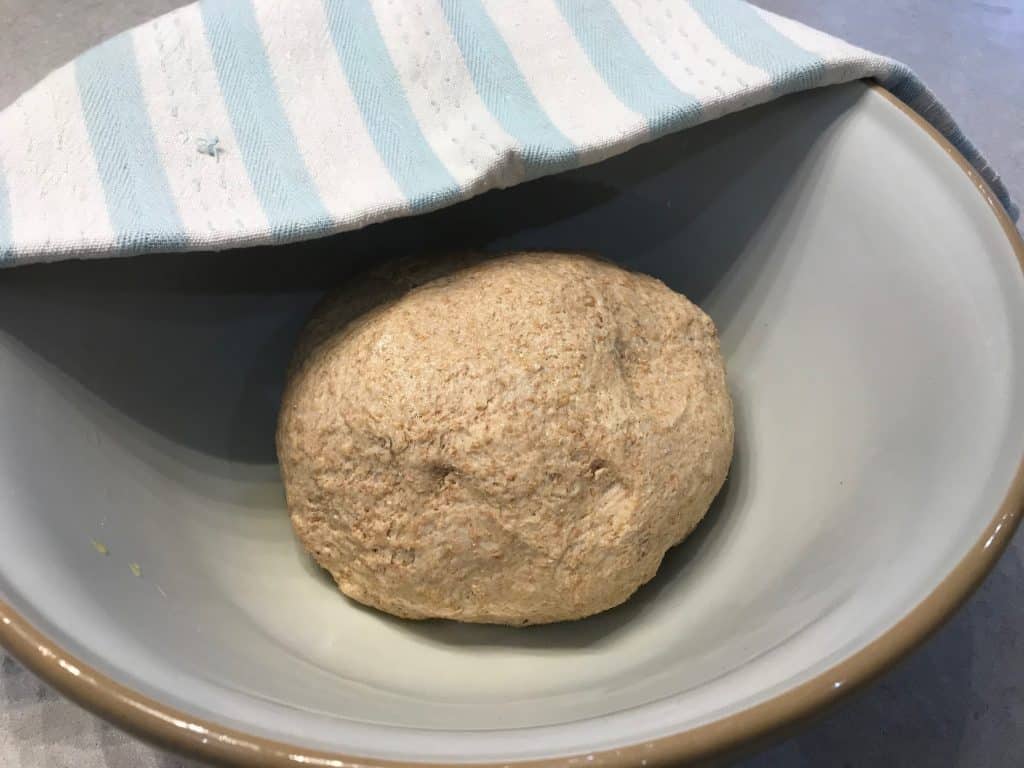 I have to tell you it tasted rather good. My loaves were not very big because the loaf tins I had were a little large for the quantities; but still it cut well, it didn't break up on buttering and the flavour and texture were delicious. So why not have a go yourself?
Or better still, join us at our free "drop in" Street Party at the Town Festival on May 8th. We'll be serving wartime bread and squash, with something a little stronger for the 3.00p.m. Toast. There'll be flag decorating for the little ones and a warm welcome from the parishioners of St Mary's High Ongar, St James' Marden Ash, and All Saints Norton Mandeville. We look forward to seeing you then.