Arrow Fitness UK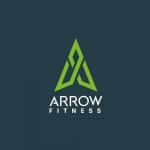 Business Name:
Arrow Fitness UK
Short Business Description:
Arrow Fitness UK – I am a personal trainer providing coaching & training to clients throughout Essex & London. My mission is to help you achieve your goals, enjoy your fitness journey and change your habits to create long term transformations. I believe in really getting to know my clients and designing realistic programs that work for you. I have lots of options to help you train, including a personal training app.
Long Business Description:
I am a professional athlete, sports coach, REPs level 3 personal trainer and nutritional therapist. I have been involved in sports seriously from the age of eleven. I am a three time British Champion, Worlds competitor and former Olympic squad member. I have trained athletes to British, World and Olympic level in the UK and the USA.
I have worked with ITV, NOW TV, BBC News and Marks and Spencer. I have also been involved with Dancing On Ice, training celebrities for the show and have trained a number of celebrities personally.
Sport & fitness have been my life since I was 11 years old and this is why I am extremely passionate about sharing my knowledge with others to help them achieve their health and fitness goals.
My motto is train anywhere, anytime for anything and that's exactly what I do!
Whatever your goal, I can help you achieve it. Whether it be losing weight, toning up for your wedding day, training for a marathon, strength and conditioning to help with a sport or simply wanting to live a healthier lifestyle. I am flexible about where we train, it doesn't have to be in a gym. The aim is to make you feel comfortable so you train better and hit your targets quicker.
SERVICES
One to one personal training:
We truly believe in creating a program that is realistic and works for you, this is the best way to get great results.
We provide a free consultation so we can really get to know you and what you want to achieve, we can then design you the best possible program.
Due to government guidelines on social distancing all one to one sessions will now take place via Zoom.
Group Fitness Classes:
We have a growing number of group fitness classes, please visit our Facebook or Instagram page for the latest class schedule.
Due to government guidelines on social distancing all group classes have been moved online via Zoom & Facebook live.
Personal Training App:
A great option for those who want a personalised workout program that's affordable and easily accessible on your mobile phone or tablet.
With my personal training app, I can build you a workout plan and schedule everything in your activity calendar so you know exactly what you should be doing each day. It will log completed workouts and I can check your progress and adjust your plan accordingly. Simply open the app on your device and your workouts will be there, it couldn't be easier.
The app will help you to achieve your goals and stay accountable at an affordable price.
07961110931 & 07956398014
Send Message to listing owner